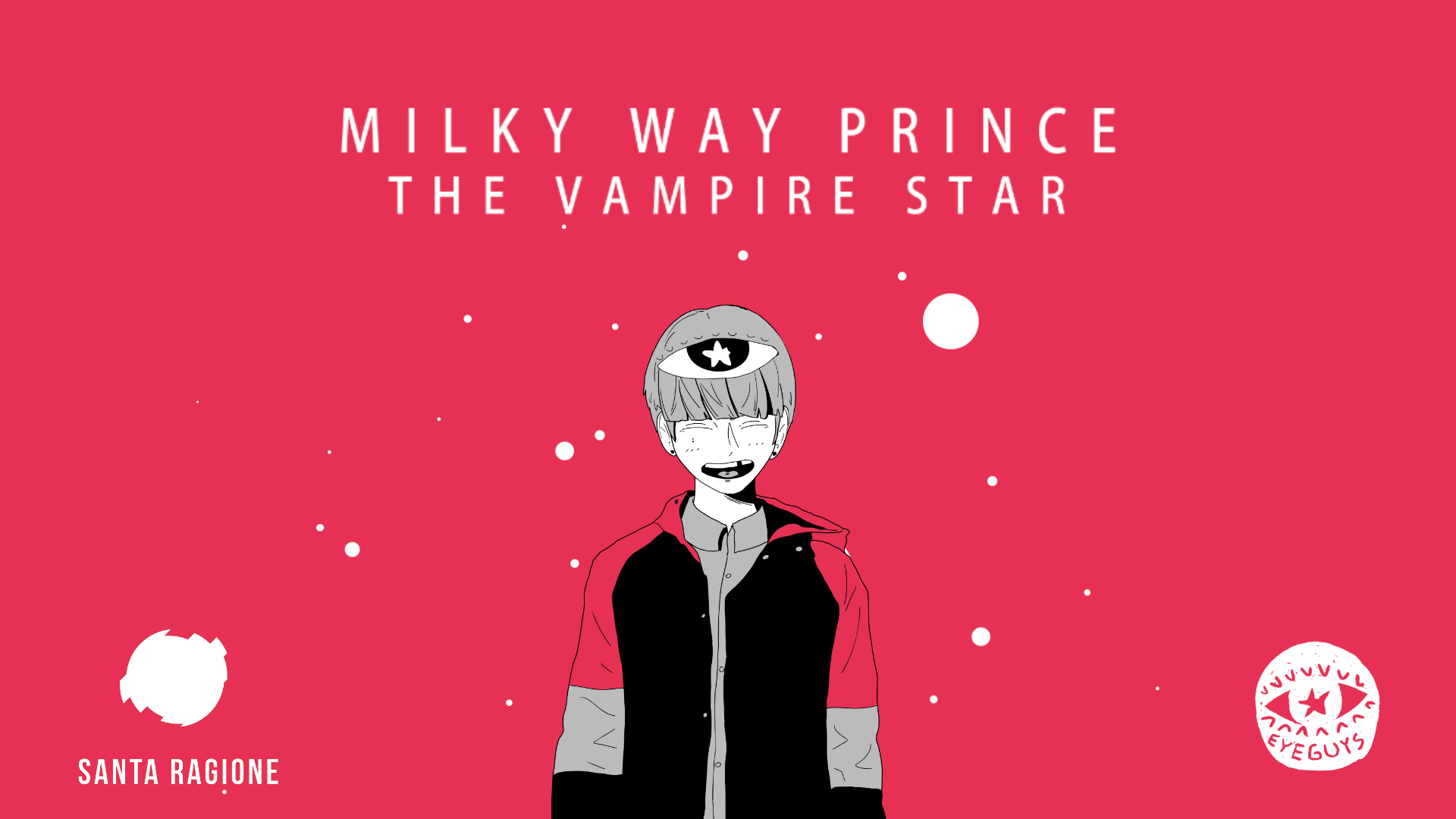 Milky Way Prince – The Vampire Star
Milky Way Prince – Now Available
---
This year was Santa Ragione's tenth anniversary. As you may know, we are based in Milan – even if this city was hit hard by the COVID19 crisis at first, we are lucky enough to have returned momentarily to almost normal. That meant getting to celebrate our tenth anniversary with many of our friends and colleagues. Among them, there were a group of young talents: authors, artists, and coders that are just beginning their journey into game creation.


One of them is Lorenzo Redaelli, the author of the game we are publishing today. We are lucky to have the chance to present you such brilliant work, that advances the conversation on what games are for and capable of, and we are looking forward to working with the next generation of creators and help their titles shine and reach a bigger audience.
I hope you'll get a chance to play Milky Way Prince and let us know what you think!
Files
Milky Way Prince – Windows Version
459 MB
Aug 12, 2020
Milky Way Prince – Mac OS Version
442 MB
Aug 12, 2020
GAME + SOUNDTRACK BUNDLE
347 MB
Aug 12, 2020
Get Milky Way Prince – The Vampire Star